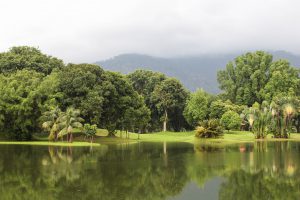 After Port Klang we headed in direction of Lumut, having lifts with Hindu, Muslim, and Christian guys. The first of them showed us scars made by 4 Indian robbers and then warned us to avoid them. But the next truck and the next car were driven by Indian cheerful guys. Yes we'll be careful, but not against a whole community. These contradictions and fears, we felt it among Chinese against muslim Malais too and vice versa.
We go to Lumut, a touristic area but we fortunately found a host far in the countryside. Devan is a manager in a palm oil plantation, and we learn a lot about this industry, its practices and history. Next step will be Taiping, the Rain Town, the most rainy city in Malaysia. It rains, but we find a nice host with whom we have another introduction to Malaysian politics, from the Indian perspective. He has an electronic bracelet to keep for two years, due to some mistakes in his job as immigration officer. A strict country.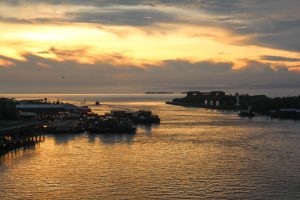 By the way, everybody here talks about the recent strike in Kuala Lumpur: just after we left 30 000 people gathered on the streets to ask the prime minister to quit his job. Malaysia is in a bad situation for 5 years, and the government is made responsible for inaction and potential corruption. It's the biggest strike in the country's history.
After the green Taiping we go to Alor Setar, trying again to escape from the city to the countryside we meet a guy that knows a guy who can host us. We'll stay 2 days with this host, who turned out to be really interesting. We'll write an article about him in the People section. With him we visit the whole Yan area and the mountain, and discover local archaeology, beekeeping, food, fishers villages and so on. But we finally have to move and cross the border to Thailand.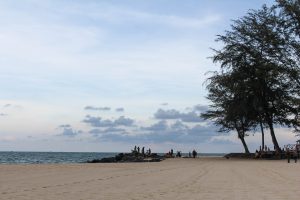 In Songkhla we find a house close to the old harbour with the manager of an ice-cream distribution company. The alphabet has changed, but the smiles stayed the same. We hope we cansend you this good mood overseas.
Have a nice week!