I left you in Cappadocia, now I am in Tbilissi in Georgia.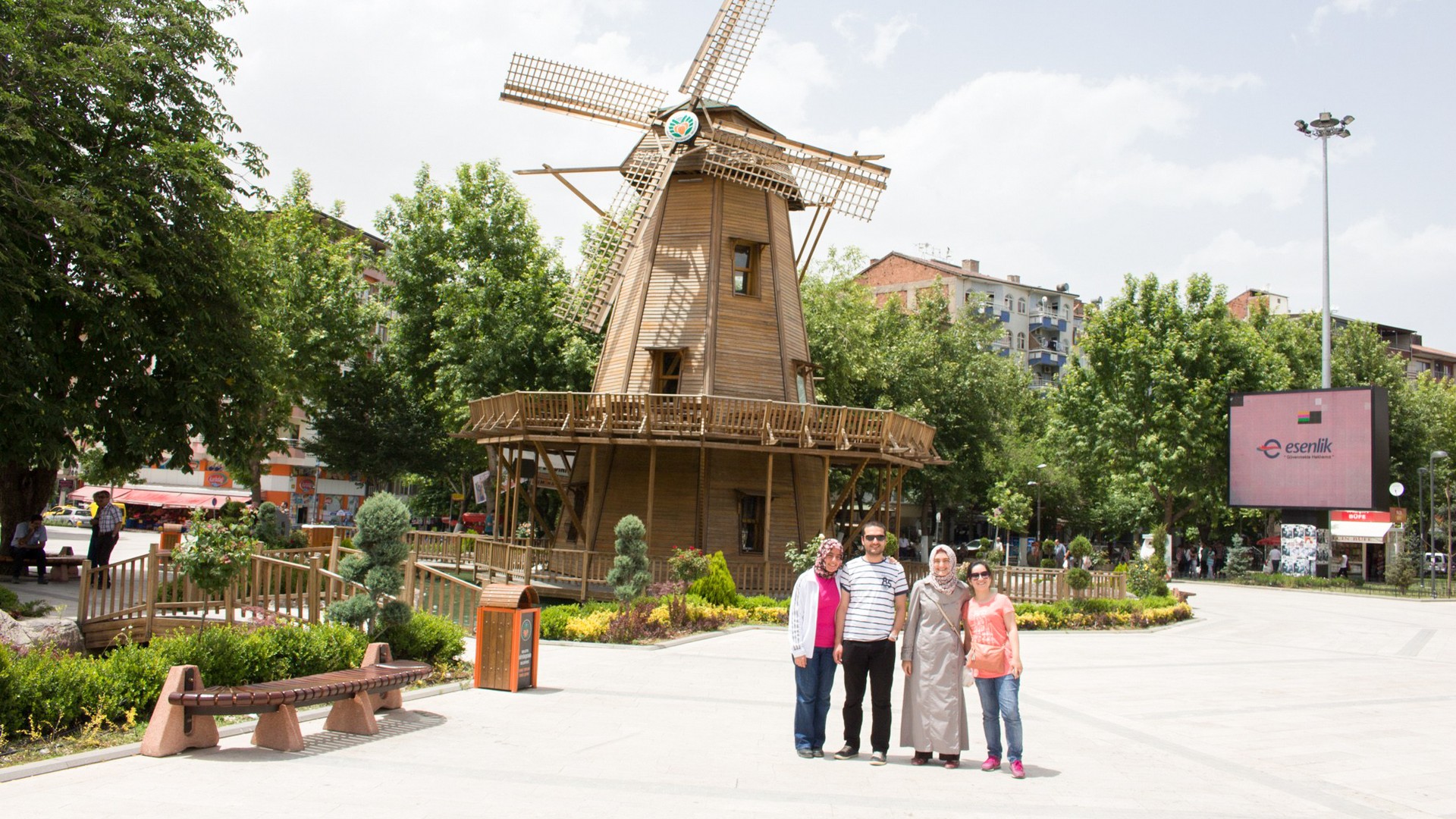 Many things happened since then, first during my stay in Malatya, the capital of apricot. I stayed two days with a muslim family, kurdish, armenian and turk altogether. A nice mix which allowed me to learn the dances of each people… I also discovered Ramadan, I stayed up until 3am, eating a lot, and in the street guys hit drums on the back of their scooter to maintain people awaken. We visit the city and we ride bikes the next evening to eat lahmacun in a small village in the hills. Nice environement!
Next day I shake 15 hands, I talk with my hands, and I end up doing motorbike with Hasan toward Adıyaman. We follow the curves of the road in beautiful mountains, amazing…
There I sleep in his brother's home, the 4th one I meet. It's still far from the unbeaten record of 17th, but it's a good start.
Then I go to Mardin, the Syrian border is 20km away. I meet a group of friends collecting coins in shops to help refugees. These refugees are everywhere, women asking for charity at the intersections, and I see camps everywhere in Eastern Turkey. At the same time, here as everywhere in Kurdish area, armored vehicles are in movement on the road. A column of trucks is filled with soldiers and they look at me so manly… I'm a tourist guy, not a terrorist.
In Mardin I finally meet professional musicians with whom I play guitar all night, alternating French and Kurdish songs. I am happy to find a guitar and to discover a foreign music so intimately.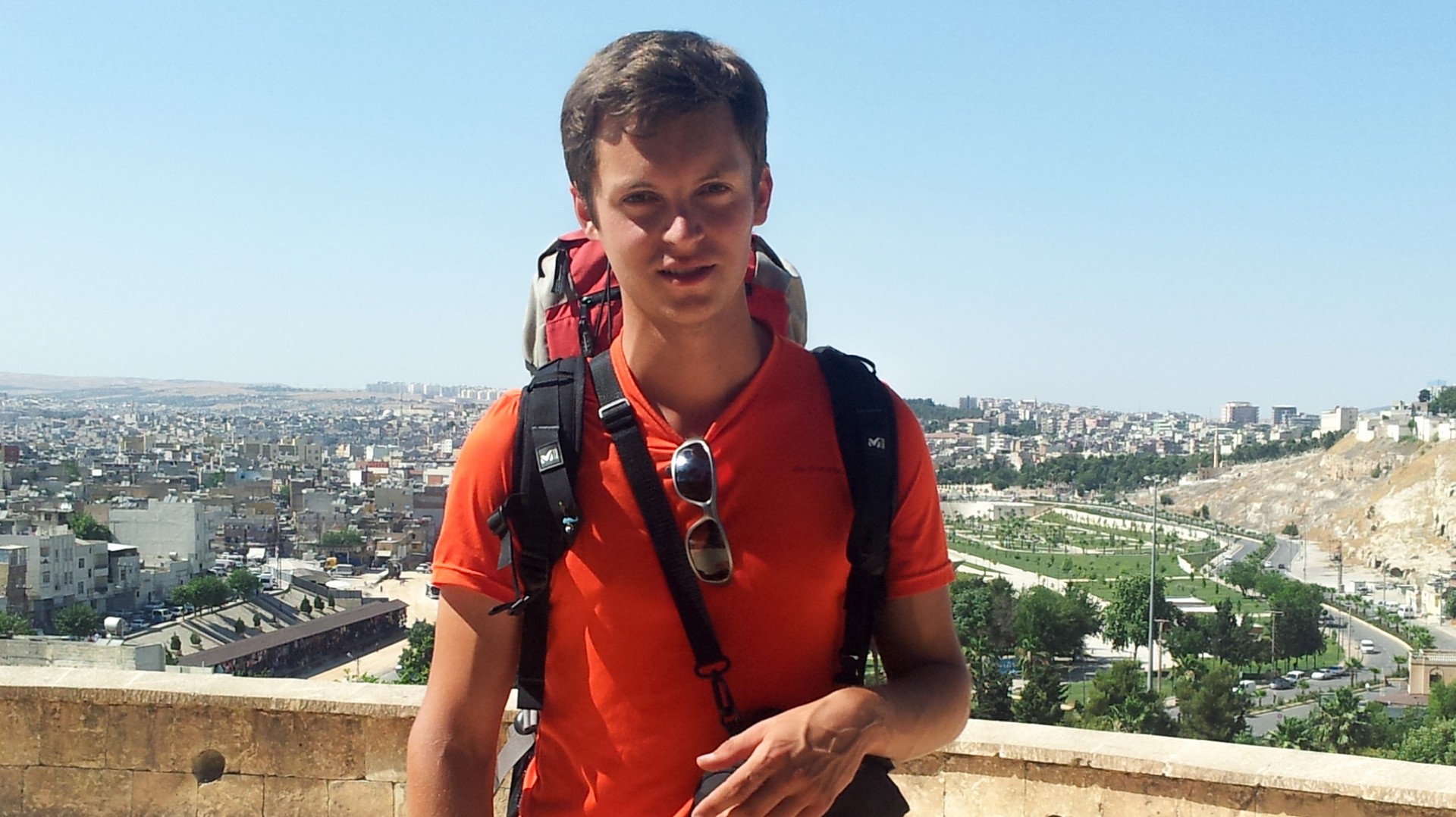 The next day I go to Hasankeyf, one of the oldest metropolis in the world, it is so beautiful. Landscapes along this road are unbelievable! This is the Middle East of movies. Desert and dust in the wind, oasis and cliffs. I spend one night in Batman, with a photographer, and the next day when I prepare myself to leave the city a civil car stops by me. The guys show me a police ID: "don't stay here, it's very dangerous". I almost tried to do a joke about the city's name, but they don't find it funny… And they're probably right.
I'm on my way to Agrı! It's difficult to find a host there and I first stay in an hotel. But Ramadan nights are long and I drink so much tea with influential guys, apparently. One of them is a civil policeman, he takes his gun out of his underpants to prove it, and an English speaking guy tells me he learned English driving in Istanbul and abusing tourists. Frank people. Crazy atmosphere. Too much tea, drink with moderation.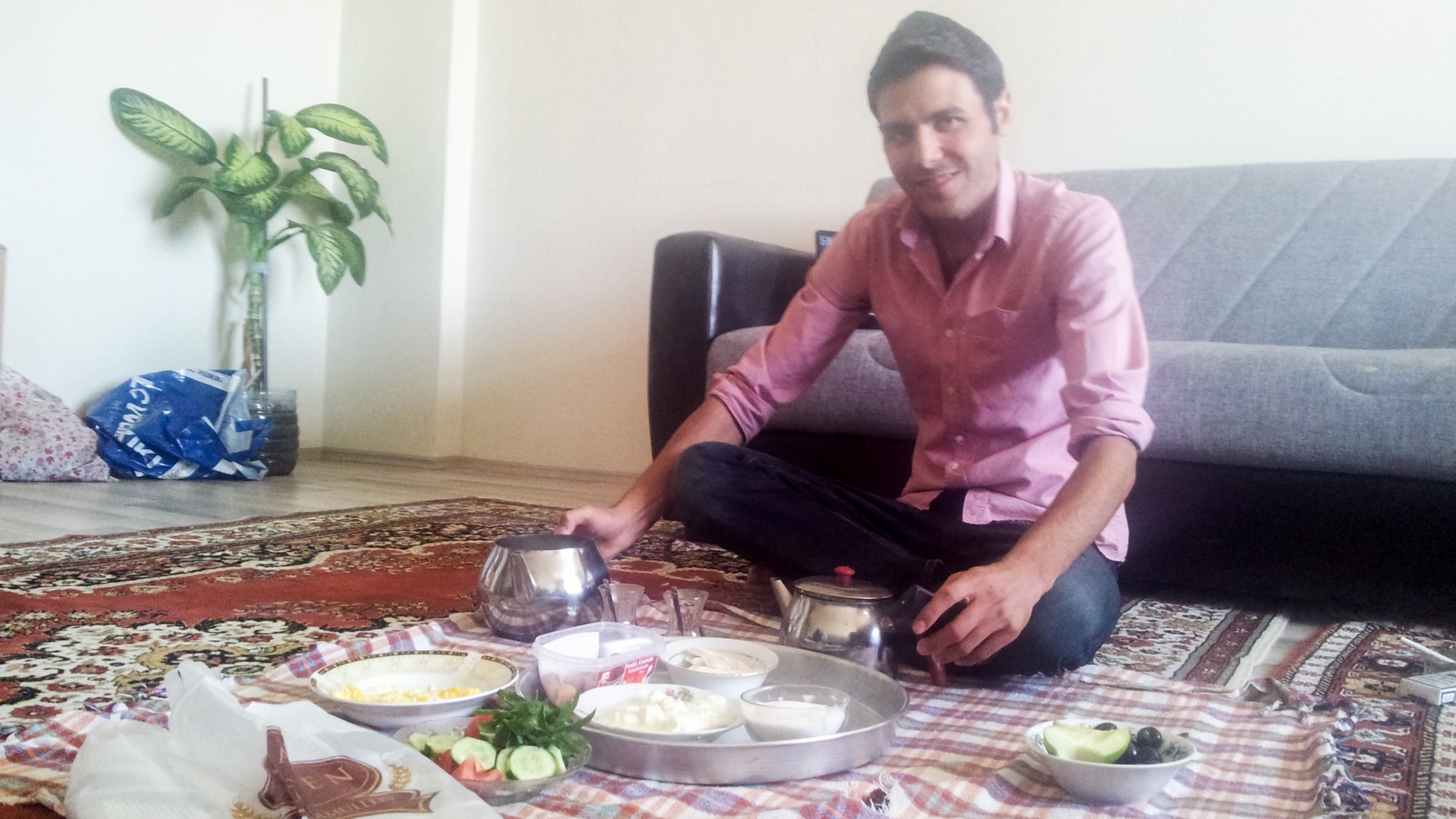 After a few hours and a short negotiation with the owner of the hotel, they bring me in Audi to dormitories for students belonging to one of them. Nice!
Next day a student sees me on the street and invites me to his shared flat.
These examples show to what extent people are welcoming here, so much more than in Western Europe. Every driver proposes something to eat, drink, smoke, whatever they have in their car… when they don't stop expressly to buy something. For instance this kilogram of cherries seeping in my bag a whole afternoon.
I have to precise too how important it is for them to tell if they are Turkish or Kurdish. Some do this V sign, symbol of Kurdish independence, some nationalists or kemalists do fronthead kisses. Other do this "wolf sign" which is something like the european hard rock "hell sign". It seems quite tense between these groups, even if the huge majority of people I met is tired of this bloody fight between PKK and nationalists.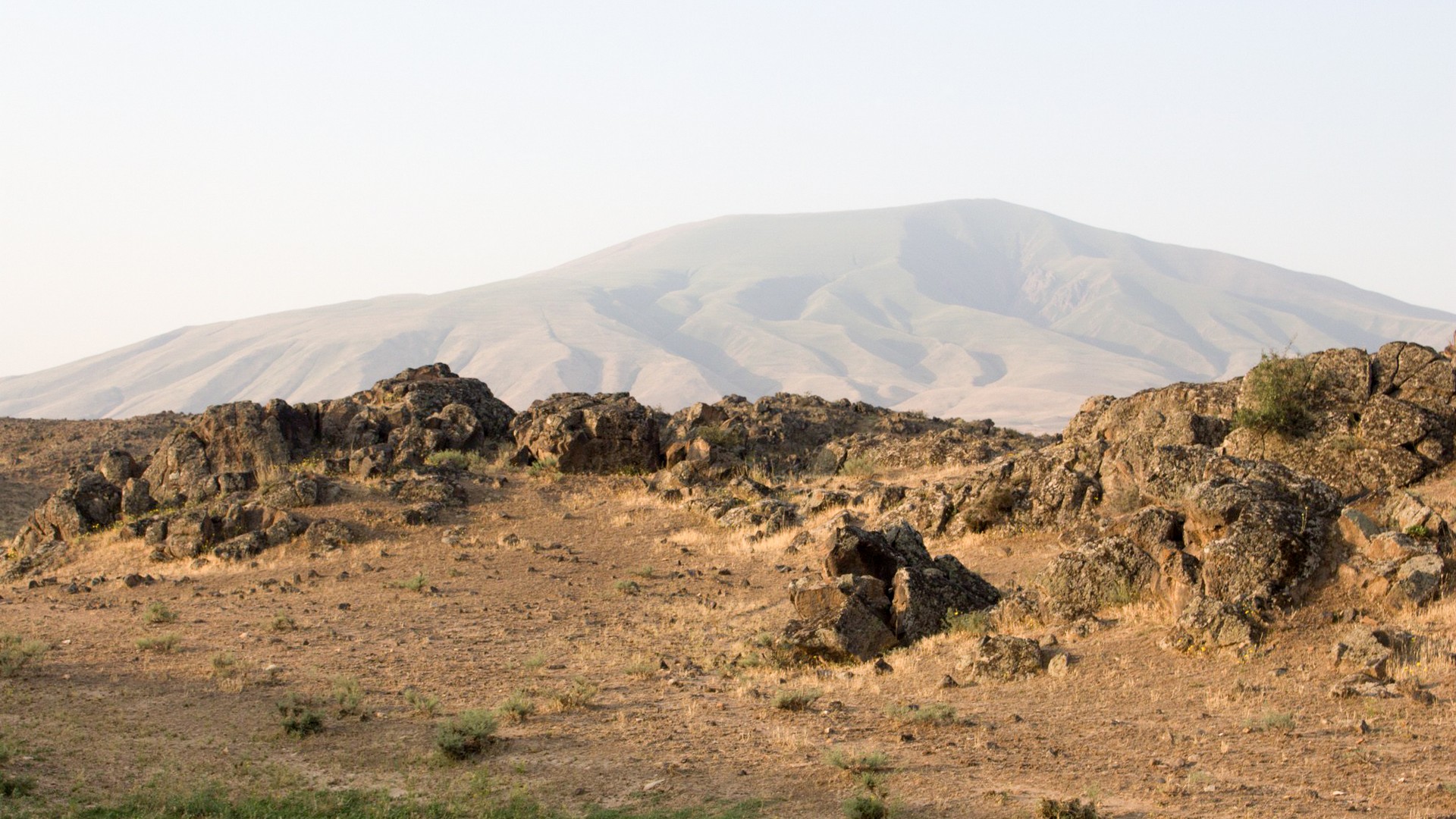 In Igdir I sleep at the foothills of Ararat mountain (hi Noah!), I meet an officer of Kurdish rebellion, take some photos and jump the next day in a truck which brings me directly to Georgia.
The truck driver is adorable. He smokes resin though, and he has scars everywhere… he made it when he tried to quit drugs. Finally we become bros, after two breakdowns in the hills. He offers me a meal and even three t-shirts.
Well, finally I reach Georgia where I spend my first night with a linguist and his wife, we talk about Sumer empire etc. In the morning they ask for 15 euros. However I precised last evening I needed to find a shelter for free. They forced their way… They cleaned my clothes and offered me breakfast, I have to pay, but I tell them what I think and leave them disappointed. It changes from Turkish hospitality.
Beyond this episode, I quit Islam to Christian world. No muslim around anymore, and facial features change all in a sudden.
I will stay one week in Georgia before I come back to West. This trip looks finally like a European tour.
Iyi günler!