Some news finally!
After two days in Constanta, some rest and running along the beach with my hosts, I go to Varna. There a couple hosts me in a small house lost in the hills, we pick cherries, their cat swim in the pool… I meet two other French guests, and the girl speaks Bulgarian fluently after 4 months spent in the country. It's impressive!
I sleep in Burgas one night and after a coffee break with a whole team of bus drivers I go toward Istanbul. On the road I meet a French guy on his bicycle and a German hitchhiker. This one left his home for one year to reach Malaysia. He has a 25kg bag and it's his first day hitchhiking. I am quite happy to find someone crazier than me.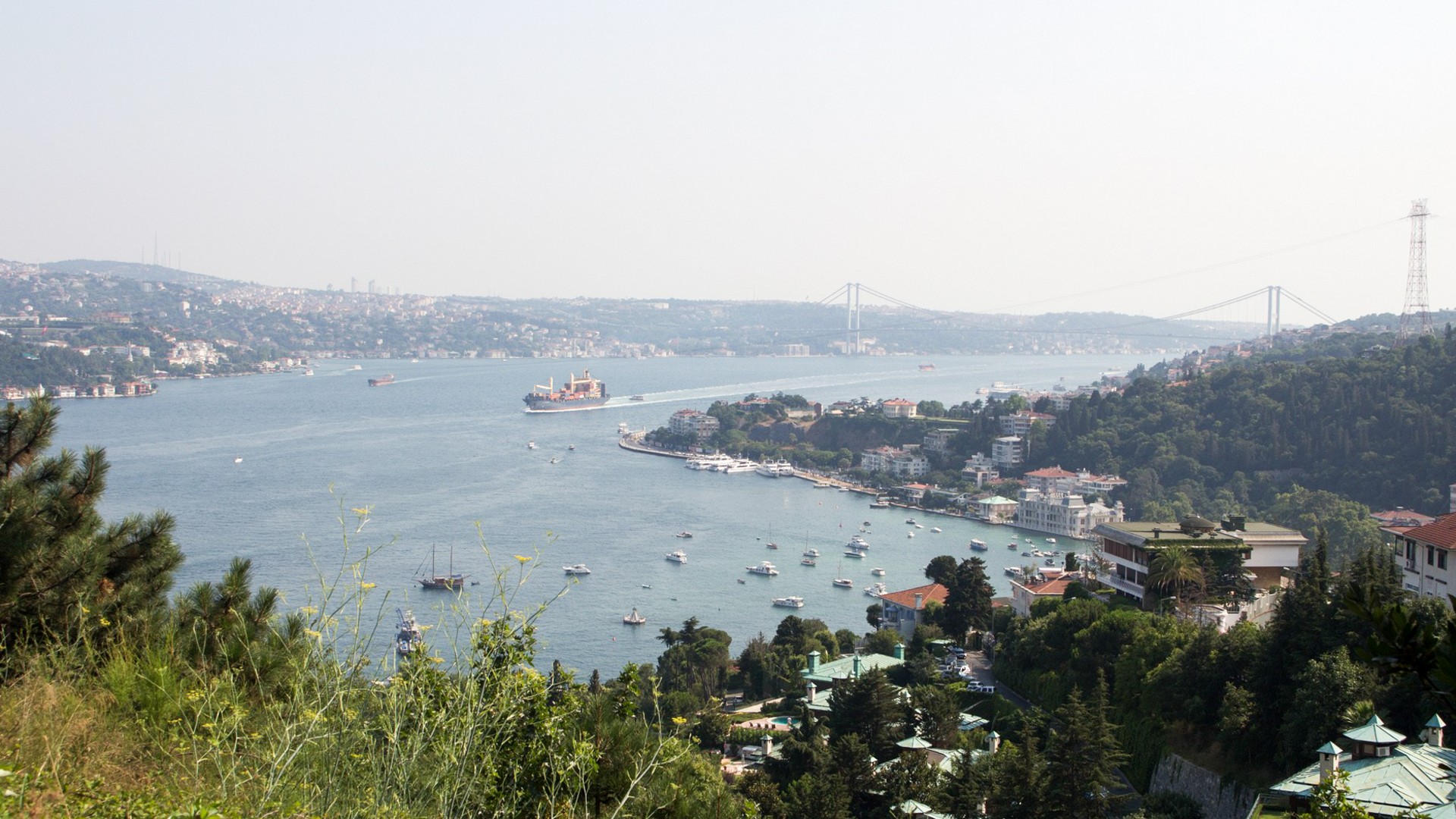 After some lifts we meet a Turk apparently communist with whom we sing Comandante Che Guevara and other songs… then it's hell: Istanbul. We think we are in the city but the center is 20km away. We finally find our way and I leave my German friend in his hostel to meet Clementine and her flatmate Burak. Two days to visit, too much to see!
Then I have to exit the city. Hellish again. I finally take the ferry to reach the other side of Marmara Sea, to the South.
I pray in the mosquee of a small town 100km away, welcomed by the owner of a bakery. Then I escape to the hills in order to camp with a nice view on the lake. I take the wrong path and I discover the local dump. Dead cow along the road and wild dogs everywhere. Fortunately they run away in the bush, these ones are less dangerous than grandmas' pets.
I take another way and I find a shepherd shelter in a valley. The shepherd welcomes me and lets me alone to reach the city. It's time for iftar (Ramadan meal).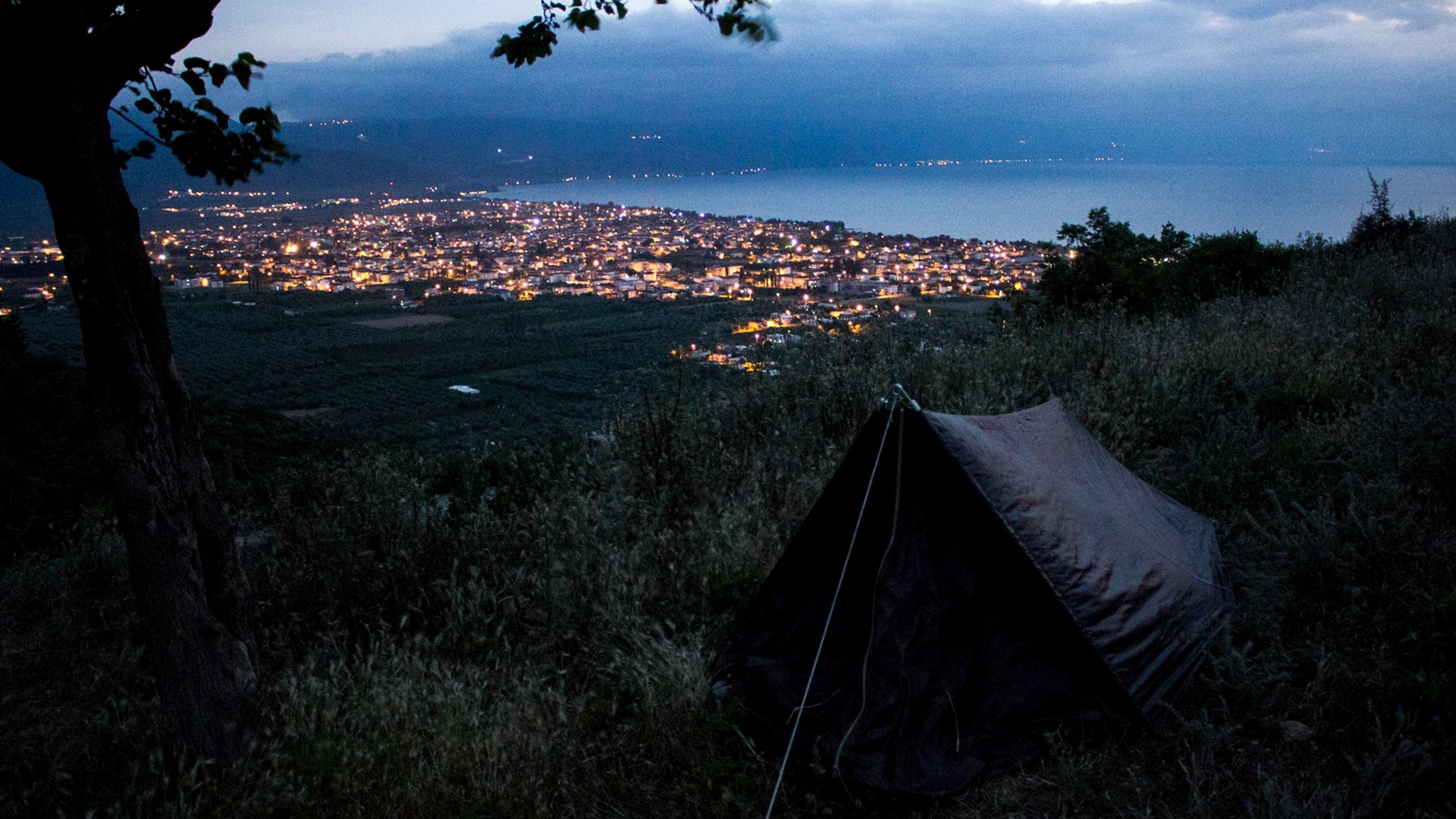 The next two nights I stay with hosts in two big cities on my way to Cappadocia. Nothing special except endless beautiful hills, and the habit of drivers to buy me food. I eat 4 times a day but I cannot refuse, can I? And there is also this guy showing me the picture of his daughter and ten minutes later telling me he goes to Konya to visit a prostitute. I am probably his good move of the day to compensate this bad one. Is it moral to stay in the car ? The time to think and we did 200km.
I remember also this old man along the road who offers me two tomatoes, this one hosting me and giving me so much food for my trip. And these little girls, they want a photo and they tell me "France" "Newspapers" "Television". Little stars' dream. I am sorry i'm not journalist, I can only promise a few lines on a blog.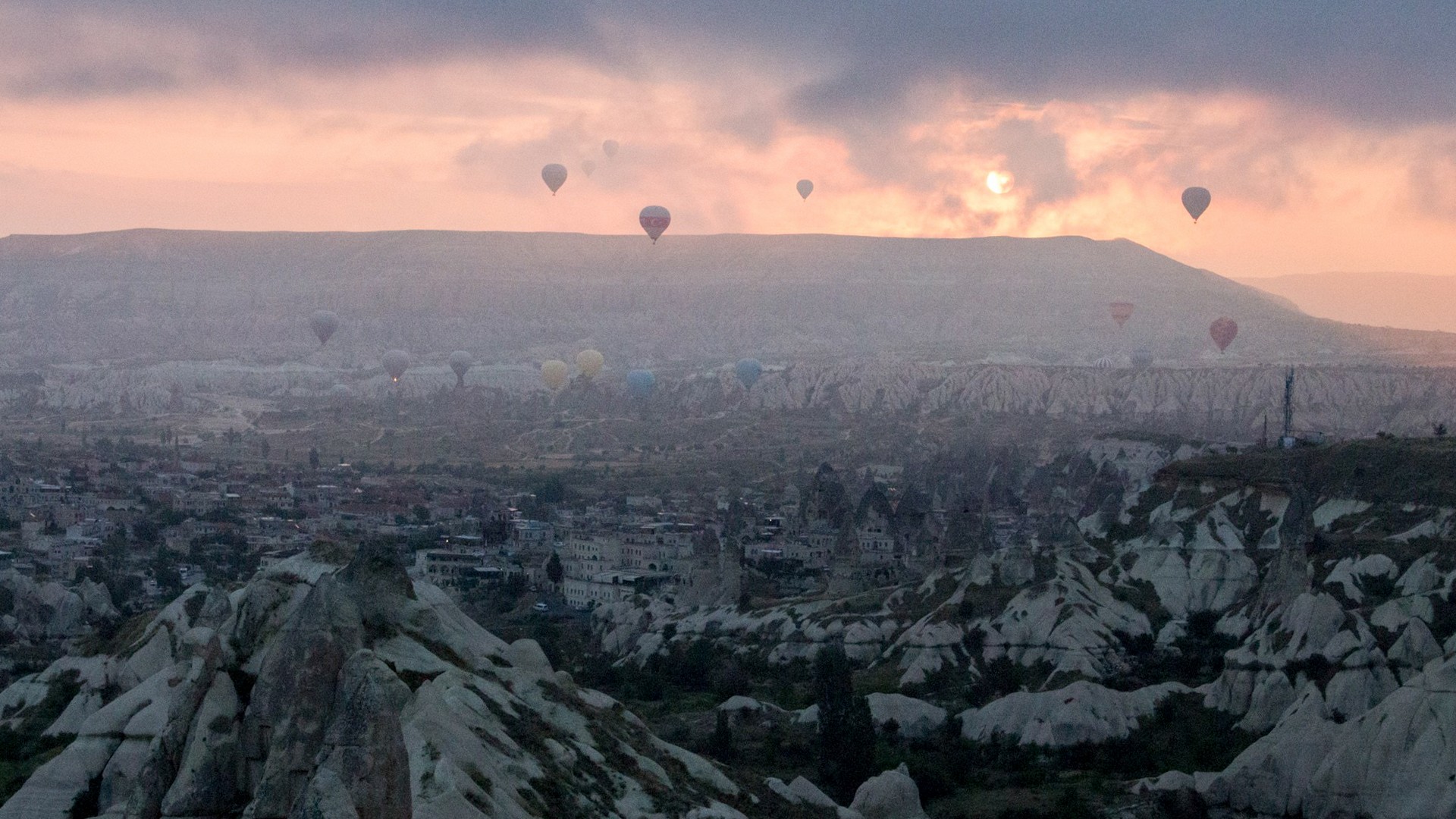 Finally I reach Göreme! Cappadocia. I sleep in the mountain and I enjoy the sunrise, awakened by the whistle of some balloons. I avoid tourists as well as I can and I get lost in caves and rocks.
Tomorrow I go to the South East, in kurdish area. Other tramps hitchhiking from Georgia to Istanbul give me some tips in this area.
Let's see!