Ouf we are out of Albania and back in Eurozone!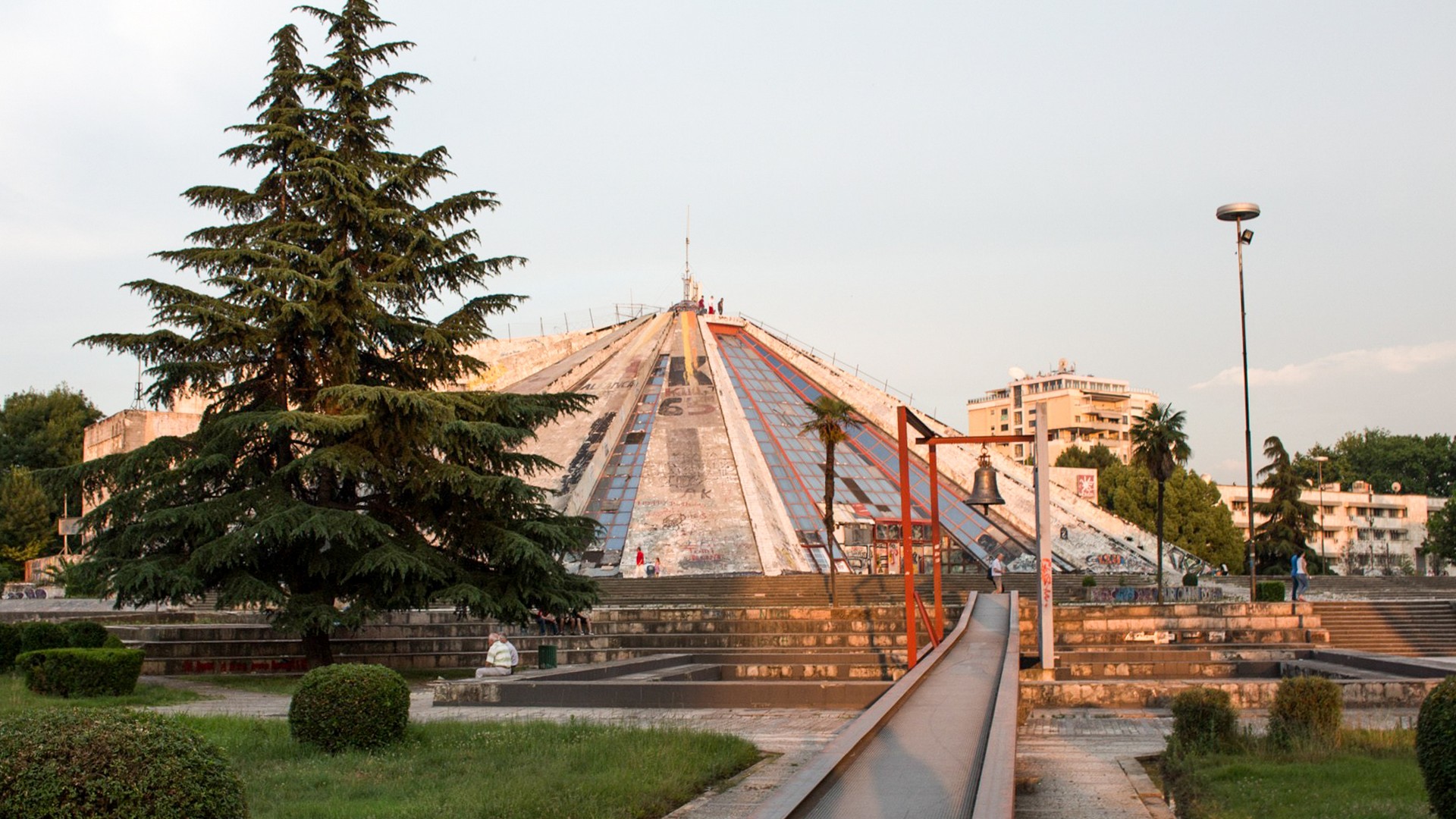 In Albania, on the road, there is something like 2 gas stations per kilometer. They probably cut it with oil, and taxes get lost somewhere, little devils. And the number of men sitting in cafes is as impressive as the absence of women in the street.
About Tirana, it's hell! But we can finally see girls on the streets and there we can communicate with klaxons: it's awesome. Lots of policemen: "before, with democrats, it was worst, but socialist put pressure on people" says Facion, compositor of symphonic dubstep with lyric voice. "There is pressure here ?" I say.
Policement are not doing their job at all, they just move plots, especially to prevent us as Swiss citizens to use the Swiss embassy's parking.
The next morning we meet the high society of Albania, in company of Alket Islami and Miss Albania 2010, and we talk about paragliding, my friend's hobby. I have big class, I'm in flipflop.
Finally I say goodby to Adrian to go in direction of Macedonia. After some trouble at the border, some deceitful guys squeeze 20 euros out of my wallet (it had to happen)…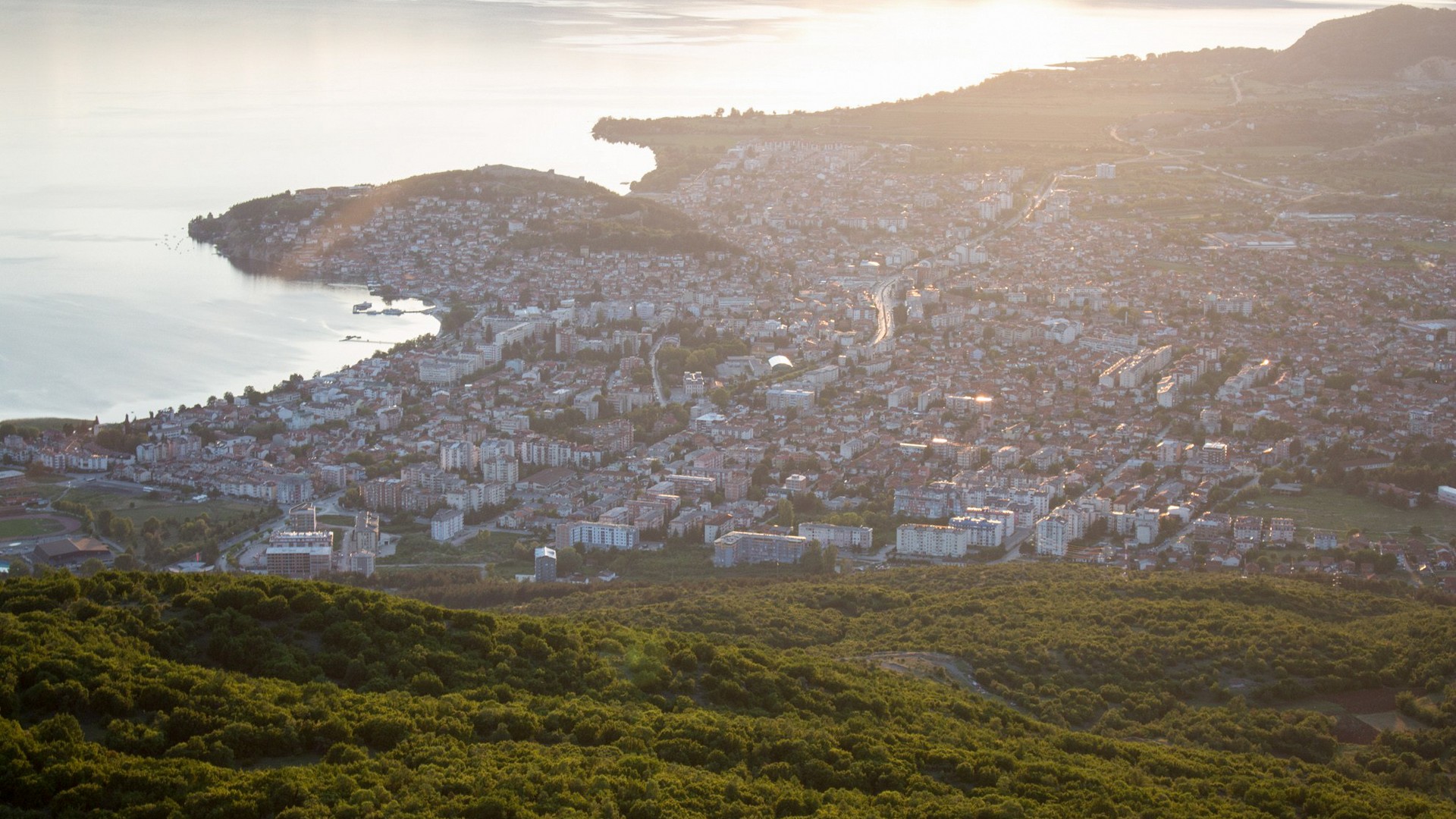 Macedonia! Ohrid is nice from the hill I climbed, but in the city they harass you to propose hostel & co. It's a bit disturbing but they do what they can to live, and as in Greece, as they have not been like Albania isolated for decades, they forgot how to cultivate the soil. So "if they have no job, they die from starvation, for real" says Mile, taxi driver. After a night in Bitola, in a camp apparently belonging to the army, I recover from a stressful awakening due to soldier's running. Not seen, not caught.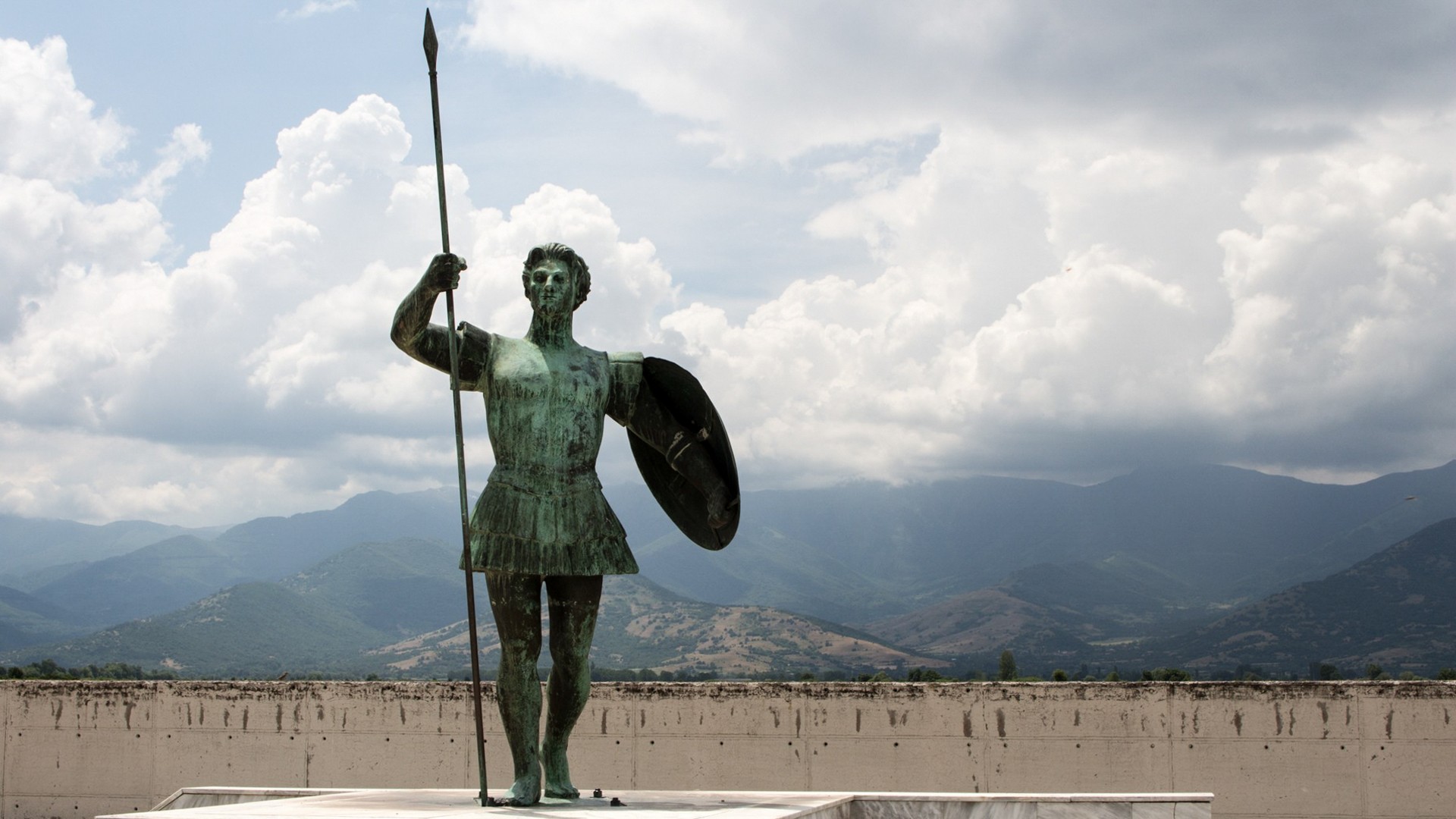 And I arrive in Greece! Thanks to a young farmer whose sister is born the same day as me, it's crazy. Amyndeo, a lake, a local wine. I sleep and then I leave early to Olympus mountain where I am now. Weather is not that great, and the top of the mountain is icy and partially covered with snow. I will check tomorrow and decide if I climb it, it would be a nice birthday gift.
Then I will continue to Bulgaria, Romania, the Black Sea coast and Istanbul.
Safe road to everybody!